Locksmith Snohomish Residential Services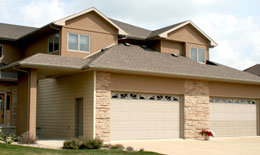 Locksmith Snohomish helps you to secure your home and family. Its services consist not only in lockouts, lock-picking, lock repair, and other urgent keying services, but well beyond conventional lock-picking and replacement. Even Locks with your fingerprint are more accessible to the clients.
We have the best team of locksmith technicians, undergo to 6 months of training to assure you that we can provide you all types of locksmith services that you needed. We guarantee you our expert technicians are professionally handle all kinds of locksmith problems by applying the latest technology yet in a very affordable price.
Call us now anytime at (360) 637-0109
Residential locksmith services:
Repair and/or upgrades on all kinds of locks including mailbox and even decorative ones
Re-keying and/or new keys made for existing locks and deadbolts
Setting up of peepholes
All services on master systems and high-security locks
Installation of new lock sets for any doorway accesses and other furniture
Installment of a home safe
Other home security systems
Call us at (360) 637-0109
Don't be fooled by locksmith imitators and amateurs! Trust your Security needs with Locksmith Snohomish!